Super Saver
Recipes
https://www2.super-saver.com/Recipes/Detail/9030/Barbecue_Airline_Chicken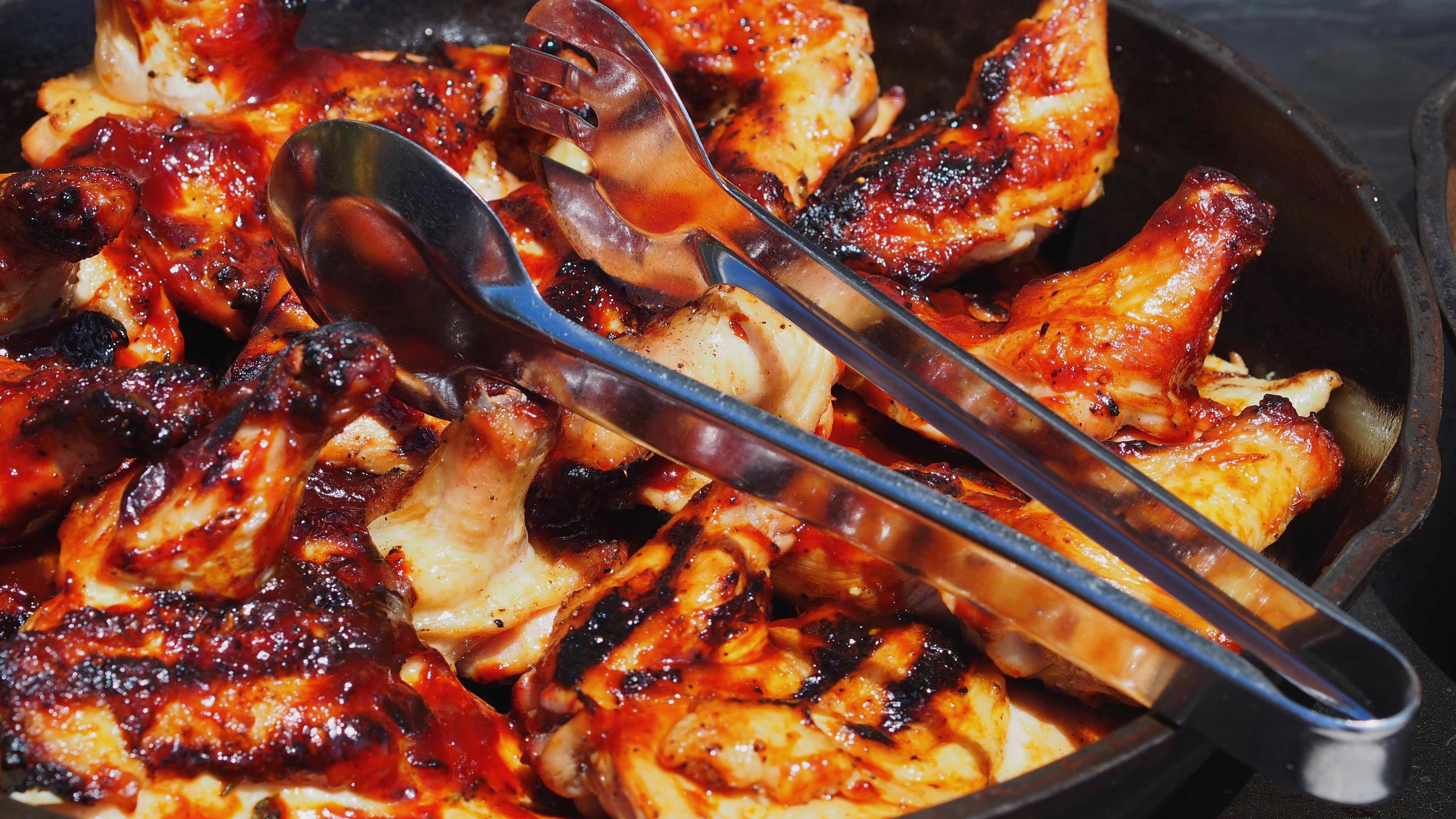 Barbecue Airline Chicken
Yield: 4 servings
Preparation Time: 5 min; Cook: 40 min
Ingredients
4

chicken breasts, skin off and drum attached

1
cup

barbeque sauce, or as needed
Add To

Directions:
Prepare and preheat the grill for direct and indirect cooking. With a sharp knife, remove the bones and cartilage from the underside of each chicken breast. Coat chicken breast with barbeque sauce. Place chicken directly over the heat and brush with additional barbeque sauce. Grill chicken for 5 minutes. On the heat-void side of the grill, place a baking pan and transfer chicken to pan. Baste again with barbeque sauce. Cover the grill and cook, over indirect heat, at about 400 F, for an additional 35 minutes or until the internal temperature of the chicken breasts reach 160 F.
Photo and food styling by Webstop

Arline chicken is a food dish comprising a boneless chicken breast with the drumette attached. Skin on breast with 1st wing joint and tenderloin attached, otherwise boneless. The cut is also known as a frenched breast. It is also known as "Statler Chicken" a name which originated from the Boston Hotel Statler, built in 1927 by E.M. Statler. This recipe has been adapted in that the skin is removed before grilling.
Please note that some ingredients and brands may not be available in every store.
Super Saver
Recipes
https://www2.super-saver.com/Recipes/Detail/9030/