Super Saver
Recipes
https://www2.super-saver.com/Recipes/Detail/9004/Slow_Cooker_Chai_Spiced_Pot_Roast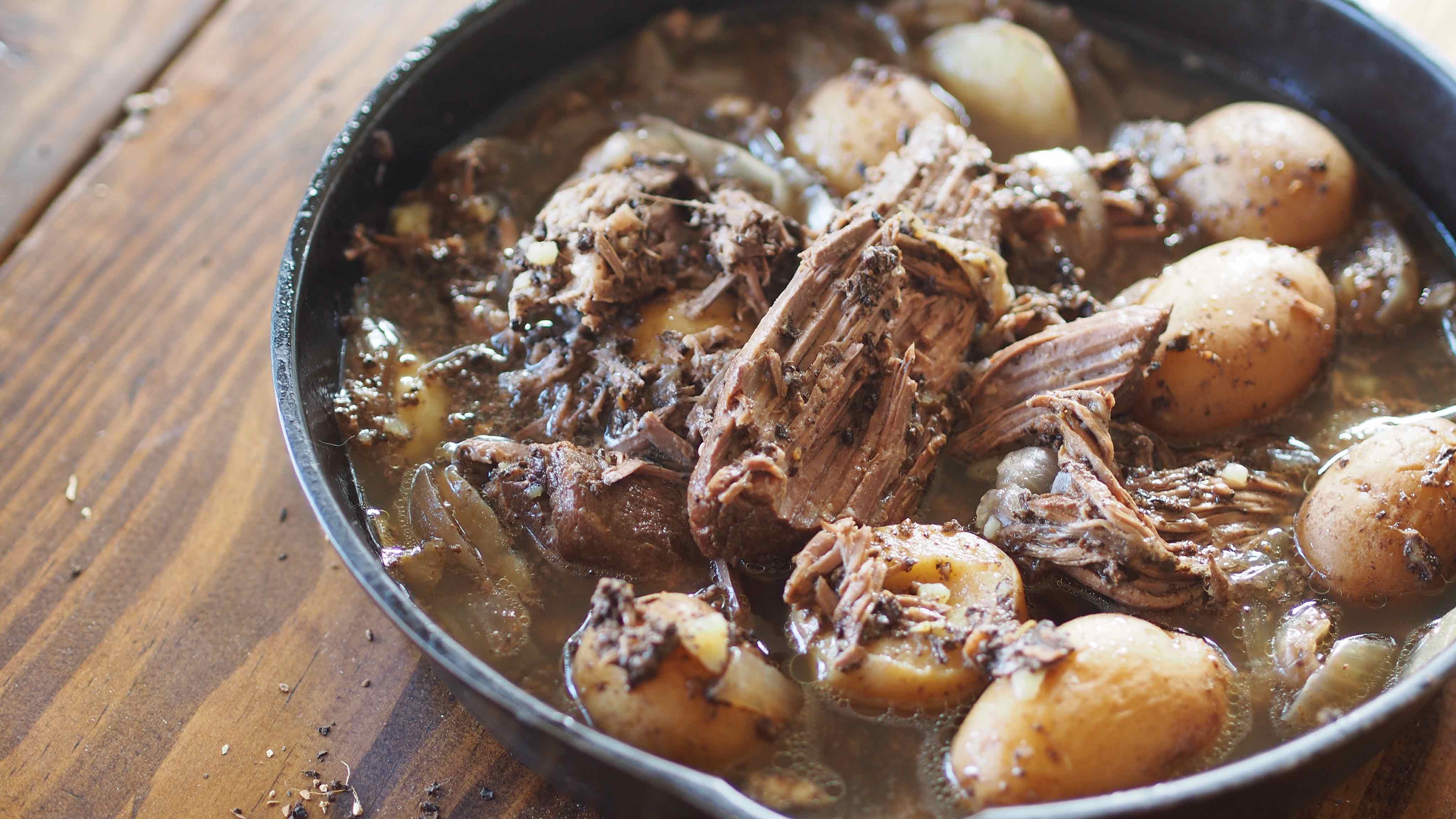 Slow Cooker Chai Spiced Pot Roast
Yield: 8 servings
Ingredients
3 to 4
pound

boneless beef chuck roast

1
pound

baby dutch yellow potatoes

1/4
cup

masala chai tea blend

2
cups

beef broth

1
Tablespoon

Worcestershire sauce

1

large onion, julienne cut

Gravy (optional):

2
Tablespoons

cornstarch

1/2
cup

ice water
Add To

Directions:
Place roast and potatoes in a slow cooker; sprinkle with masala chai tea blend.

Cover roast with beef broth and add Worcestershire sauce and onions.

Cover and cook on low for 8 to 10 hours or until meat is tender.

Remove roast, potatoes, and onions from slow cooker and place on platter.

Strain spice blend from broth; pour broth over roast and serve or use broth to make gravy recipe below.

Gravy (optional):
Make gravy from reserved broth by placing 2 cups of broth in a medium sized saucepan.

Heat broth over medium-high heat.

Meanwhile, mix 2 tablespoons of cornstarch in 1/4 cup of ice cold water.

Add cornstarch/water mixture to broth and bring to a boil. Reduce heat and allow to simmer until thickened.

Serve over roast.
Photo and food styling by Webstop.
Please note that some ingredients and brands may not be available in every store.
Super Saver
Recipes
https://www2.super-saver.com/Recipes/Detail/9004/